HOCO Meeting Schedule
We will start the year with VIRTUAL chapter meetings. Joan will be sending reminders and a link to join the monthly virtual meetings. Our chapter meetings are open to ALL programs in Howard County. While we would love to have you become a member of our chapter and the state Association, membership is not required to attend our meetings.
We look forward to seeing you!!
All meetings are on Wednesday afternoons from 1 PM – 3 PM unless otherwise notes.
September 29, 2021
October 27, 2021
December 1, 2021*
*Breakfast meeting location and time TBD- panel discussion with local legislators
January 26, 2022**
**Evening in Annapolis, date TBD
**COVID permitting, we will caravan to Annapolis to speak with our elected representatives!
February 23, 2022
March 23, 2022
April 27, 2022
May 25, 2022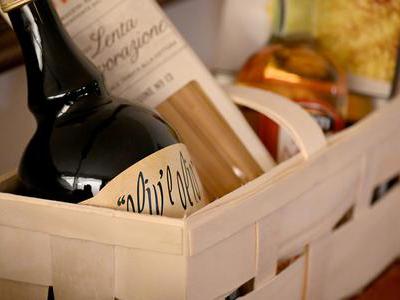 Conference by the Sea 2022
Save the date! April 28- May 1, 2022
As a chapter, we will be donating a basket as a raffle prize for the CBTS. In the past, we've collected donations around a theme, like movie night, or Italian night. We will be discussing this year's theme.
Randi will collect donations this spring. If you are able to donate, any amount, please email Randi at innovationsinsed[email protected]. Please reach out if you have any questions.
MSCCA Membership
Join our local Howard County Chapter!
Our local chapter dues are only $15 per year and help purchase snacks for our in-person meetings and contributes to the two baskets we donate to the MSCCA Leadership Symposium and the MSCCA Conference by the Sea.
 The HoCo MSCCA chapter membership form can be found here. 
Online payment for HoCo MSCCA chapter dues can be made here.
Our 2021 membership drive is on!! IF you have not renewed your membership, or you are not currently a member of the State Association, I highly recommend you join!
Membership has its rewards!
As a member of MSCCA, you are eligible for discounts from our Business members, such as Kaplan and Playground Specialist. You are also eligible for discounted conference registration and free training provided by MSCCA and our partners.
Don't delay!
MSCCA 2021 Hybrid Conference by Land & Sea
The 2021 CBTS will be a hybrid of in-person and virtual learning. If you wish to attend on-site at the Clarion Hotel in Ocean City, registration will be limited to 150 people. Our virtual conference will be a combination of live-streamed sessions and virtual-only sessions.
We want you to join us for our Virtual Conference by the Sea which you can do from the comfort and safety of your own home! We know we have all spent a lot of time online lately and might be a little tired of it, but we are working hard to bring the fun, engagement, and learning of our in-person conference to a virtual platform. You can use your phone, tablet, or laptop and head outside, chill on the couch with your dog or cat, wear your PJs, workout on your treadmill, wherever and however you want, you can be a part of our conference. Still not convinced? As if 2 PAU's, 18 COK hours, and CEU's weren't enough incentive, we have more great incentives to register or stay registered!
Additionally and importantly:
You can use your training reimbursement voucher to get a full refund if you are participating in the MSDE Credentialing program at level 2 or higher! – Training Reimbursement Link. You submit your MSCCA certificate of training with the receipt of registration payment to MSDE with this application for reimbursement. You can do it immediately and receive funds back quickly from MSDE. You have 180 days to submit for a refund!
Nervous about virtual conference training? Don't be…our platform is professionally streamed and produced on a secure and simple app from Crowd Compass. Registrants will be instructed to download the app and then given directions to log in and we will also provide all sessions within this platform. We also have games, push notifications, and hosts to help you and will bring you updates each day. Check out our Conference Information Page for a sneak peek inside the virtual conference platform to see just how easy it is!
MSCCA will also bring you plenty of conference raffle prizes! You can win even virtually!
You will have plenty of breaks built in the conference and can relax from home and participate in this statewide conference safely with lots of hours for continued training, credentialing, and CEU's.